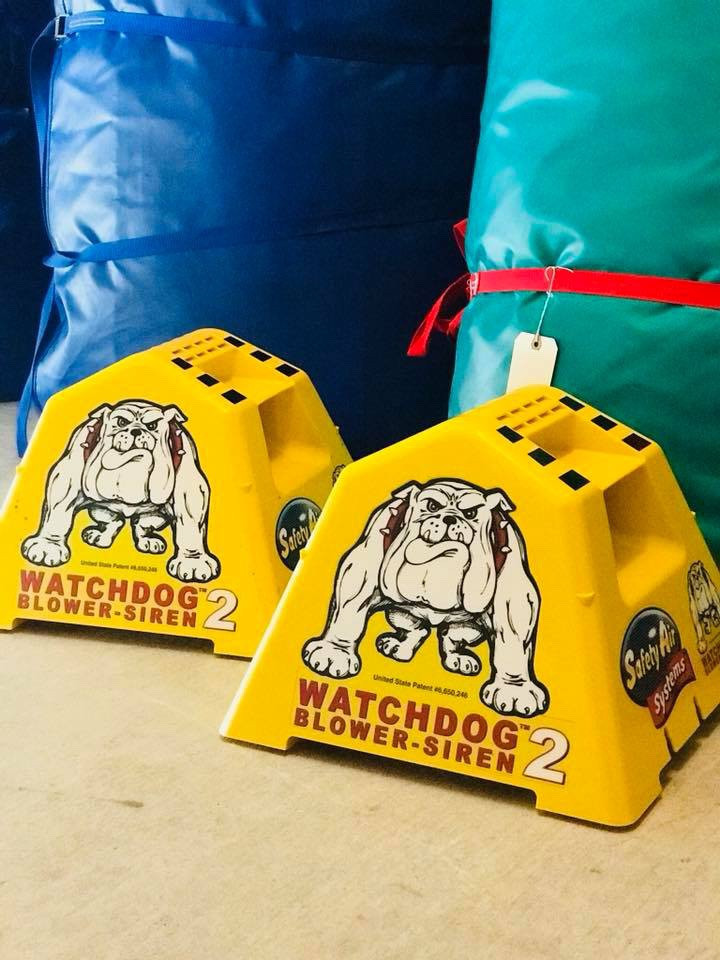 All our bounce houses will come with a WATCHDOG:
Because your little one's safety is our highest priority ............
The WATCHDOG™ Blower-Siren helps prevent suffocation, dangerous falls and other common accidents caused by the sudden deflation of inflatable bounce houses.
The WATCHDOG™ Blower-Siren uses a patented smart chip that automatically detects if the blower is shut off, loses power, or if the inflatable suffers sudden air loss. If it detects a problem, it sounds its 100+ decibel siren! This gives you precious time to help get children out safely.